July 12th, 2014 — Events, Miscellaneous
"Swinging on the Vine" at Black Birch Vineyard.  EBB is the first of 6 performing groups on the afternoon's schedule.
July 12th, 2014 — Events, Miscellaneous
We will be playing at the Black Birch winery in South Hampton on Saturday July 26th 2014.
HONK. We will be at HONK again this year in Sommerville, Cambridge and Harvard Square on October 10th-12th 2014. Come hear excellent brass band music!
July 4th, 2014 — Events
May 4th, 2014 — Photos
On Saturday May 3, 2014, we enjoyed playing before, during, and after the Pride Parade.  A wonderful event!
March 25th, 2014 — Events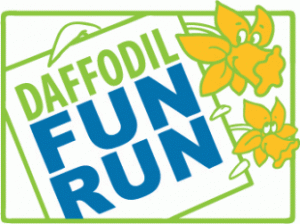 Daffodil Fun Run
Start Time: Sunday, April 27th, 2014 at 11:30 a.m.
Walkers start at 11:00, That is 30 minutes before runners!
March 12th, 2014 — Events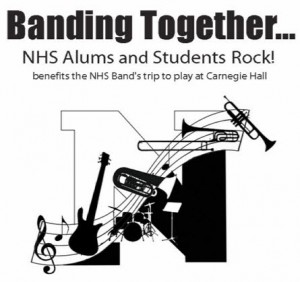 Banding Together…
NHS Alums and Students Rock!
benefits the NHS Band's trip to play at Carnegie Hall
March 27th • 7-9:30 pm • NHS auditorium • $10
Tickets at NHS front office, Cooper's, State Street, or at the door.
January 1st, 2014 — Events, Photos
Image links from the Springfield Republican, January 1st 2014.
December 20th, 2013 — Events
"Get started at noon with our fabulous opening show at the Academy of Music where "VALVE: A New World Circus" promises to delight and amaze. After the performance, follow the OffBeat Drumming Ensemble and Hoopiverse as we hit the streets of downtown, serenaded by the Expandable Brass Band, for the First Night Family Parade. By 2 pm, the party is in full swing. Our performance program is filled with hours of afternoon excitement for young children plus day-and-evening entertainment for audiences of all ages. Catch a single appearance by the Young @Heart chorus at John M. Greene Hall. Check out the roster of emerging artists at one of our newest venues, The Parlor Room. Thrill to the sounds of the Happy Valley Guitar Orchestra at Sweeney Concert Hall or enjoy the First Night debut of the Valley Light Opera at Hallie Flanagan Theatre. Veteran performers and new-comers create an eclectic program of music and dance that is sure to satisfy every taste".
http://www.firstnightnorthampton.org
December 2nd, 2013 — Events


The Hot Chocolate Run is a community celebration of Safe Passage, the Hampshire County organization addressing domestic violence. The Hot Chocolate Run has grown dramatically since its first year in 2004. This year, we expect 5,500 participants in our 5K run and 2 mile walk. Every runner and walker will enjoy a mug of homemade hot chocolate at the finish line!
Start Time
Sunday, December 8, 2013
Walk: 9:30 am
Run: 10:00 am
November 8th, 2013 — Events
Moonlight Magic has become a traditional event across the region. It is the kick-off to the holiday season that includes Lighting of the Village, the Parade of Lights, Santa's Workshop, carolers, and street performers.